High-value HR expertise from a certified minority business that puts people first.
Happy employees mean real cost savings. We balance the needs and concerns of your workforce with your business objectives and forward momentum. When you work with a human capital management company that cares, you maximize the value you receive.
We are a certified minority business enterprise (MBE) with the NMSDC through the Southwest Council (MSDC) and maintain reciprocal certifications with the Western Region (MSDC), Northwest Mountain (MSDC) and The Supplier Clearinghouse for work with Public Utilities (CPUC).
Since 2005, we have helped organizations meet diversity spend requirements without compromising on expertise or scope of service. Not every certified minority business is capable of supervising complex HR needs. As one of the largest minority-owned payroll and staffing companies in the U.S., we maintain the experience, resources and reach to manage multi-tiered projects while simultaneously fulfilling your company's diversity spend requirements.
Why Zempleo?
Industry-Specific Expertise
Through our extensive professional networks, our recruiters can fill specialized positions nationwide.
Single Point of Contact
Your Zempleo contact adapts to your company culture and acts as an extension of your in-house team.
Certified Minority Business
Fulfill your diversity spending requirements without compromising service quality or industry experience.
Learn More
Part of the Evergent Group
Zempleo is part of the Evergent Group, a collective of individual companies dedicated to optimizing workforces and strategies for modern businesses. When you work with one member of the Evergent Group, you gain access to all.
Amerit Consulting
Enterprise staffing solutions for Fortune 500 companies and other world-class businesses seeking high quality employees with in-demand skills and experience. Partnering with Amerit fulfills your diversity spend requirements due to our classification as a Service-Disabled Veteran Owned Business (SDVOB) and Disability Owned Business Enterprise (DOBE).
Suna Solutions
The nation's go-to staffing resource to recruit happy employees for positions in cutting edge industries. Suna matches amazing talent with amazing opportunities.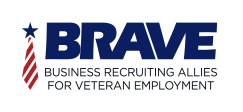 BRAVE
A top provider of staffing services for some of today's most effective employees: military veterans. As a Service-Disabled Veteran Owned Business (SDVOB), BRAVE fulfills diversity spend requirements while placing qualified candidates in positions at leading companies.
Schedule a Consultation
Gain peace of mind and stay compliant by choosing an MBE partner with the expertise to handle all your payroll and staffing needs. Contact us for a complimentary, 30-minute consultation to discuss how we can help.