How to successfully manage remote employees…..Managing remote employees & teams is very different than people in an office. In today's economy, there are skilled candidates around the world that can be a strong asset to your company. With this competitive market, employers are looking to hire non-local talent to find strong candidates that meet their hiring needs. Managing remote employees can be challenging. As a staffing firm, we have worked with a large remote team for about 10 years. Below are the lessons we learned on how to best manage a remote team and how to improve morale, productivity and team building.
Managing people remotely can feel challenging because you never get to develop that face to face relationship. The biggest obstacle to overcome is typically communication. Communication that is not face to face can be very hard to interpret. Many times, it can get confusing on what the person is trying to convey. These quick tips have helped our company develop stronger remote relationships with our employees around the United States and World.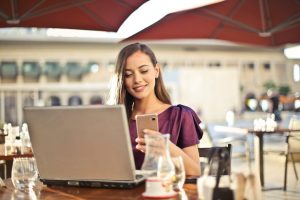 It is hard to communicate just through email. People can misinterpret what you are trying to convey to them through email. When you can see them through facetime or Skype, you can build more of a relationship with your team.
Try to make time for daily check-ins to see how their day is going and if they have questions on any of their projects. Stay consistent with the meetings. It's important to feel connected and that the remote employee feels like he/she is part of the team and that you are there for them as a manager.
This could potentially be costly, but it's important to physically see each other in order to build the relationship and make the employee feel a part of the team. Our company does a yearly company event so everyone gets together at least once a year. We also try to fly team members in quarterly to help strengthen that relationship throughout the year.