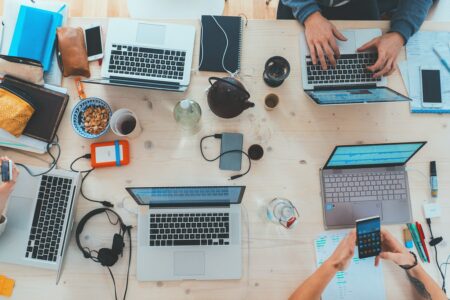 Finding and working with the right MSP for your business isn't always so easy. It can be difficult to figure out what MSP would be a perfect fit and what exactly are the right needs for your company. A lot of times, companies are unaware of the benefits and the cost savings that can go into working with an MSP as well. There are so many benefits such as innovative technology and practices, compliance and risk mitigation, predictive analytics, cost savings and many more! 
Let's get to the basics before we dive in deeper. MSPs, formally known as  Managed Service Providers, help manage parts of business such as Technology (cloud based), Contingent Workforce and 1099 Contractors, etc. Using an MSP can take that responsibility away and help control cost, provide scalability and increase productivity and efficiencies. So why all the questions about what is right for your business? Well it will be important for you to do your research and figure out what works. Not all MSPs are the same and some provide certain tools while others lack in other skills. 
If you're considering working with an MSP or finding the right MSP solution, follow these tasks to ensure you find the right one for your business:
Customization
As mentioned above, not all MSPs are the same and each will be unique to a business. That is why it will be important to work with an MSP which has the ability to customize their solutions and processes that meet the needs of your business. By allowing you to customize and create new ideas for your business, you will ensure that you will get effective results. 
Customer Service 
As for anything you are looking to use, whether that is an MSP or even new technology, you should always look at the customer service piece. How easy is it to solve issues or how many people do you need to call to get a question answered? Working with an MSP means you will want to have a good relationship with your provider as issues could arise. The ability to resolve those issues or make changes to a process will be key to the success of your business and the MSP. 
Security
Security is more important than ever right now as the bad guys are getting more creative and looking for new ways to hack into systems or send phishing emails. Working with an MSP ensures the safety of your data by providing you a safe environment. 
Compliance
Compliance regulations can be difficult to manage and may get quite overwhelming. An MSP can maintain your compliance with new and existing laws such as HIPPA. It will be important that you work with an MSP that puts compliance first as it can get costly for a business. Some MSPs can provide tools and solutions to eliminate any risk and fears that you may have with certain issues. 
Zempleo can manage your contingent workforce and 1099 contracts more consistently, no matter the size of the organization. Our proven solutions can standardize payroll services and correct any issues that arise or that are currently happening. By working with Zempleo, you are able to lower costs and reduce workload by centralizing your workforce management. 
Zempleo can also oversee your staffing needs, negotiate vendor contracts on your behalf and manage all onboarding and offboarding functions. As we continue to work from home, remote monitoring and management will be crucial. We are experts in remote working as we remote onboarding and manage numerous contingent workers. 
Contact us today to learn more about how we can help you!